Our Team
Chun Hian joined Reanda-Adept PAC with rich experience in the audit arena. He started his auditing career at PKF in their audit and assurance practice. For more than 5 years, he had extensive experience in the audits of public listed companies and private companies in various industries such as manufacturing, transportation, industrial products, construction, property development, trading and investment holding companies and various other sectors. The companies he served were in Singapore, Malaysia, Hong Kong, Cambodia and Indonesia.
Qualifications and memberships 
• Associate member of CPA Australia
• Bachelor of Commerce in Accountancy & Finance, University of Wollongong, Australia
| | | |
| --- | --- | --- |
|   | | chunhian@reanda-adept.com.sg |

NON-AUDIT TEAM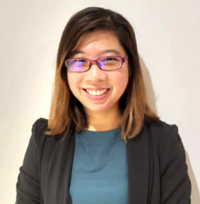 Dawn Lee
Tax Director

Dawn has more than a decade of tax compliance and advisory experience in personal income tax and corporate income tax matters. Prior to joining us, she had worked with mid-tier accounting firms as well as the Big-four accounting firms in Singapore. She has practical experience in individual tax and corporate income tax matters across different industries.
Qualifications and memberships 
• Accredited Tax Practitioner (Income Tax Singapore)
• Member of Institute of Singapore Chartered Accountants
| | | |
| --- | --- | --- |
|   | | dawn@yin-corporate.com.sg |

Azza
Senior Manager
Corporate Secretarial

Azza is Head of Corporate Secretarial department of KYC/Reanda group. She is responsible for provision of secretarial advisory services for the group and our clients. She started her career as a secretarial assistant in Malaysia before she works in Singapore. Prior to joining KYC/Reanda, Azza had many years of experience in corporate secretarial field of various industries, due diligence exercises, compliance and governance matters, having worked with few secretarial firms in Malaysia and Singapore. Her career in KYC/Reanda started in 2017 as Corporate Secretarial Manager. She was then promoted to Senior Corporate Secretarial Manager. In addition, she is a licensed company secretary in Malaysia responsible for secretarial and compliance matters for our Malaysian clients in Malaysia.
| | | |
| --- | --- | --- |
|   | | azza@yin-corporate.com.sg |
Rebakah Wong
Manager
Process and Transaction Specialist Team
Rebakah started her accounting career as an auditor and then moved on to the accounting department of various commercial industries such as Construction, Hospitality, Shipping and REITS Fund Administrators. Her vast experience in business services outsourcing includes client accounting, payroll administration, financial statements reporting, goods and services tax filing.  Rebakah actively assists companies, from small to medium-sized, in their digitalisation and business re-engineering process.
Qualifications and memberships 
• Chartered Accountant of Singapore (Member of Institute of Singapore Chartered Accountants)
• Member of Institute of Singapore Chartered Accountants
| | | |
| --- | --- | --- |
|   | | rebakah@yin-corporate.com.sg |